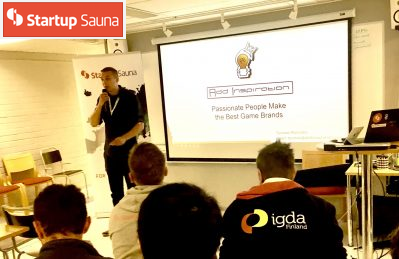 Add Inspiration pitching
We qualified for pitching Add Inspiration for the Startupsauna accelerator program during their #100FinnishStartups tour through Finland. Of course we could not resist the excellent opportunity.  During the sessions, we also got to 1 on 1 coaching sessions with the Startupsauna coaches.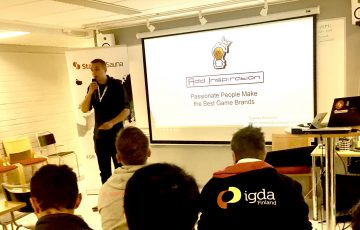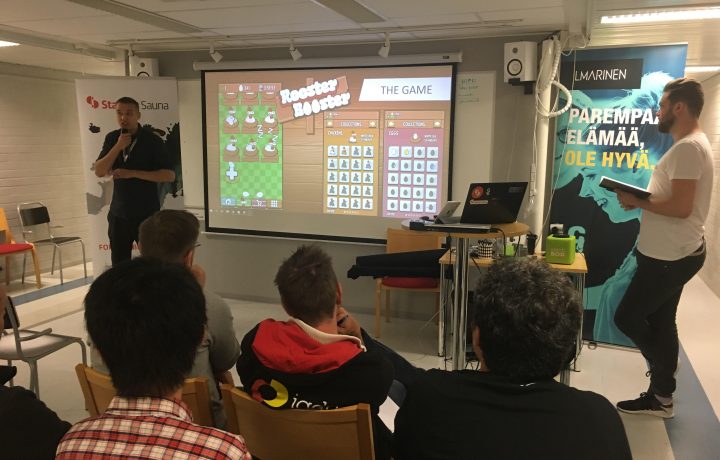 Strong focus on brands
As a startup on the game industry, Add inspiration is on a fast start! During the last 6 months we have started building the core team in the company, had valuable mentoring discussions with our Advisors and started to mint out our focus and identity as a game startup.
Our vision is to become one of the top players in the industry, and the main focus is building interesting game brands with fun, relatable characters and rewarding gameplay.
We want to surprise our players but that is not easily achieved. We believe that passionate people make the best game brands and the focus at this point is heavily on team building and game branding.
We are building the core team, and a set of game brands. Currently focusing on the Rooster Booster game development, aiming to soft launch it early next year. (Q1/2018)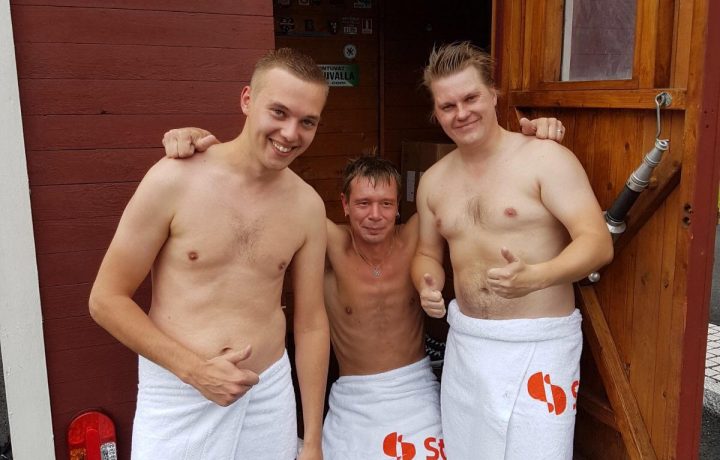 #100FinnishStartups
After the Startupsauna tour through Finland, Add Inspiration was noticed by the Startupsauna accelerator program:
"After deliberating with the team we have selected Add Inspiration as a top performer from the #100Finnishstartups. This means that you are eligible to be selected to Startup Saunas Fall 2017 program!" ‪
Now How Cool is this? – Super proud of the Amazing Team we have! Jyväskylä Game Industry Rocks!
Next goal: We are aiming to get into the famous Startup Sauna Fall 2017 accelerator program!