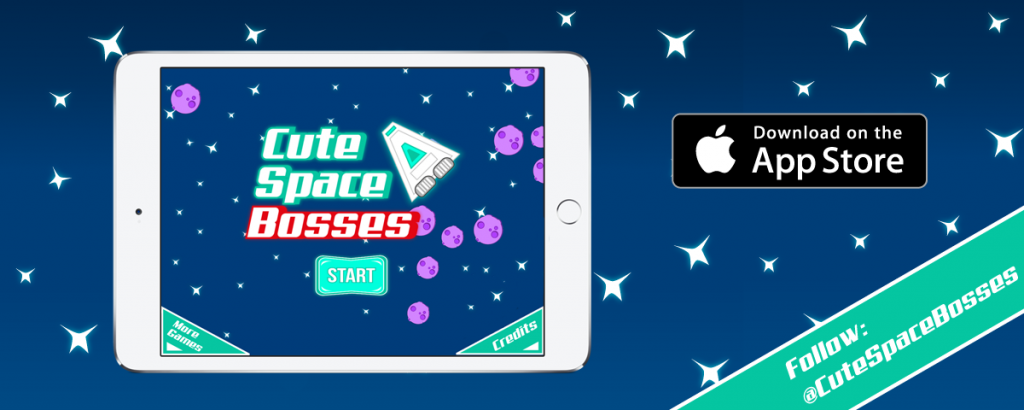 Features:
Challenging SINGLE PLAYER Game
Easy to learn CONTROLS
Super fun GAME for all ages, everything is so CUTE!
Simple but ADDICTIVE gameplay
Lots of LEVELS
Get money by DEFEATING Cute Bosses!
UPGRADE your glorious ship while playing!
Thank you for the support! Please remember to rate & review the Game. And please do not forget to tell about Cute Space Bosses to your friends and family! Spread the word and use #CuteSpaceBosses !
Gameplay:
The player is controlling the glorious spaceship by touch controls and main task is to defeat all cute space bosses with automatic lock-on target blaster gun and complete different missions. The player gets in game currency by defeating bosses and shooting asteroids. With in game currency the player can buy better blaster guns and shield energy for the ship. Player needs to avoid bosses blaster guns with touch controls and complete missions.
Release Date: End of May 2015 / Japanese Edition キューボス begin of June 2015
Price: FREE
Platform: iOS (Universal).