Sasu Louke

03 October 2017
 "Game Camp is a great opportunity to meet new people within the industry,
create a cross-border startup and learn about what it takes
to succeed in the business.."
Mosquito Racing – Super Amazing!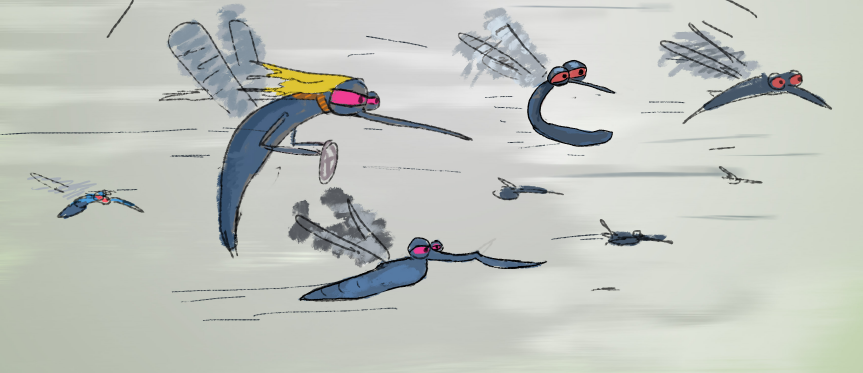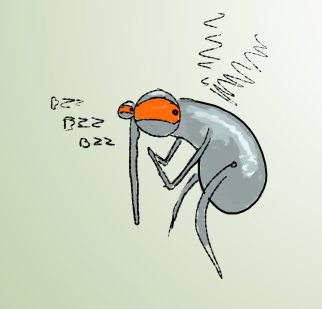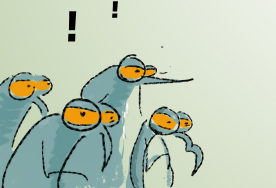 48 h game concept challenge
Sasu Louke, Co-founder and Creative producer in Add inspiration attended the Game Camps challenge in Riga, Latvia 2017.
The challenge is a game industry hackaton, where about 100 game developers from Finland, Sweden, Estonia, and Latvia compete in game development.
The challenge is to create game concepts and prototypes during 48 hours time limit in mentoring from game industry professionals.
Mosquito Racing, Super Amazing was a game concept I had in mind for some time. One of those concepts I didn't have had time to put in; – a perfect case to be tested in a game jam / hackaton type of event.

"I pitched the game to the Game Camps attendees, having a strong feeling that we could create something very interesting around these fun, maybe even ridiculously comedic characters. Apparently the pitch was a success, because we then formed a team around the concept with these super cool developers: an estonian Graphic designer (Silver Kontus) and a swedish programmer (Fanny Nilsson) and me (Sasu Louke); a Finnish game developer taking the lead programmer and producer role in the team." (Sasu Louke after Game Camps Riga..)
Fun teamwork around game development
So.. now we got the team formed.. and 48 hours to develop the concept and make a game prototype, with a freshly formed team who just met each other! And the level of competing teams was super high.. brilliant game ideas and passion for games, game developers from different countries came to Riga, there was around 100 attendees in Game Camps Riga, forming 15-20 teams.. Challenging.. Fun.. we made new friends and learned a lot!
We succeeded to develop the game concept further, give the characters an unique look and a background story. Develop a functional game prototype for Android devices. It's a playable demo with one level, game graphics, animations, and even 3 music tracks for the game soundtrack produced within the 48 h time limit.
Mosquitos, racing.. but they don't even know where they're facing…
Mosquito Racing – Super Amazing is a Mobile game where you control a swarm of mosquitos, racing on a race track with challenging obstacles and collectible powerups. The mosquitos are these ridiculously ironic, goofy characters: They just want to be like race car drivers, so they started imitating racing. The problem is: They don't really know what racing is so they just imitate it because they think it's cool. They start racing on human skin, animal fur, swamps, anything that they think might represent a race track. On the way, there will be obstacles and some of them (ok.. most  of them) will hit a wall or human hand will try to get rid of them ..'splat'!

Mosquito Racing has lot of potential for further development. The game has appealing characters, dark humor, just a brilliant game concept appealing to mobile gamers, streamers, youtubers and players from casual to hardcore. The Game Camps Riga 2017 jury awarded Mosquito Racing, Super amazing with the 2nd place award.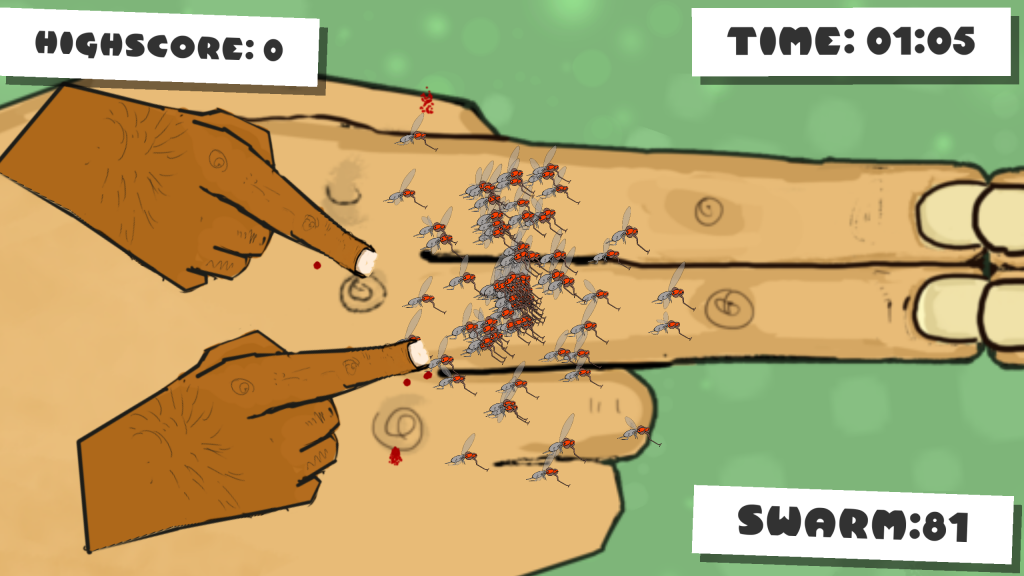 2nd place = silver!
Mosquito Racing, Super Amazing  team in Game Camps Riga 2017:
Silver Kontus, Graphic Artist (Freelancer, Estonia)


Sasu Louke, Creative Producer, Project lead (Add Inspiration, Finland)


Fanny Nilsson, Game Programmer (Freelancer, Sweden)